Producers, Retailers, and Feed Stores!
Order H and H Feed Wholesale By The Ton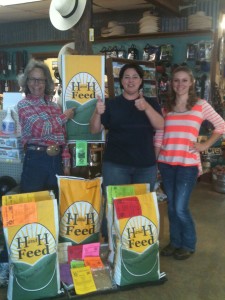 H and H Feed, LLC welcomes wholesale orders by the ton (you can mix rations within the ton) and will ship throughout the beautiful United States of America and NOW INTERNATIONALLY (subject to import requirements of each country). We take orders every other THURSDAY and mill fresh by the end of the following week for delivery and shipping.
We charge actual shipping but need the following simple information in order to get you the best quote:  – zip code (your address is even better),
– do you have a forklift or loading dock,
– are you in a residential, business, or farm location,
– and how many tons you would reasonably expect to order a one time.
THE BEST WAY TO CONTACT US is to email us at HandHFeed@gmail.com and please include the above info so we can quote you shipping.
You can also call us at 512-878-7283 or 1-866-313-1713.  Make sure to leave a message and we will get back to you.
We look forward to hearing from you!